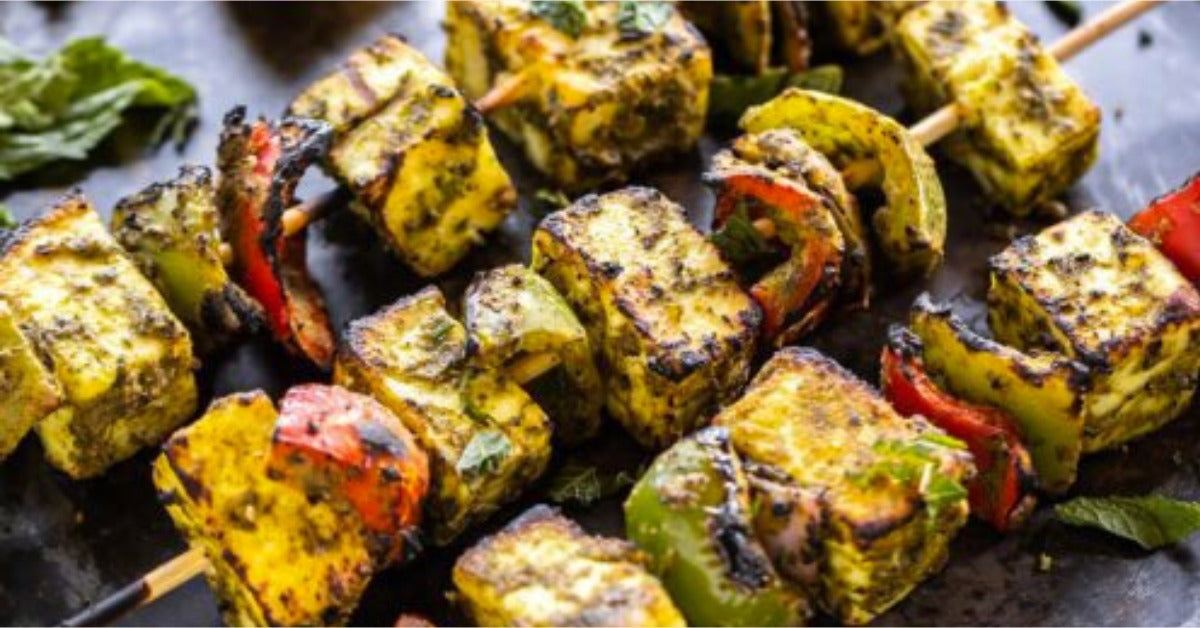 Easy to Make Hariyali Tikka Recipe | Ready in Minutes | Masalejar
A recipe that originated in the villages of Punjab, a region where mint based chutneys are extremely popular. At masalejar, we bring to you this classic recipe. All you have to do is absolutely nothing! Ha ha! Very little effort actually.

Just take 500gm Paneer or Boneless Chicken pieces and add about 3-4 tbsp of Masalejar Hariyali Marinade and about 3-4 tbsp of hung curd or normal curd.
Mix it well and just dunk it in a Pan or an Oven. Boom!

Delicious Hariyali Tikkas are ready!

P.S. - We've also smoked the mixture with coals so you will definitely get that smokey flavour that you would want in your tikkas!